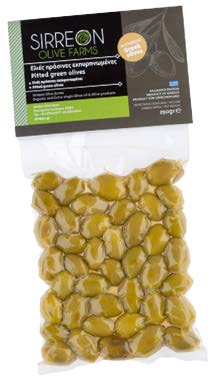 Sirreon Olives
From father to son, the Grigoriadis family has been deeply immersed in the tradition and production of olive oil. It has been cultivating olives for more than two generations, a vocation that remains in the forefront of the family's life throughout the year. Each task has its proper season, from pruning the olive trees, to harvesting the crop, and the family toils hard so that it can offer the best and have its very own, exceptional olive oil to show for it.
Olives from
SIRREON
High quality Greek olives from Serres.
The Grigoriadis organic olive groves, spanning just over six acres, have been owned by the family since 1980 and harbor olive trees that are more than thirty years old. In a small mountain village in Haropo, Serres, which lies in the north-eastern part of the Prefecture of Serres and was built on the southern slope of Mount Lailias and west of Mount Menikio, we set out to plant our olive trees with respect and love for the materials that nature and the Serrean earth provide in such bountiful supply.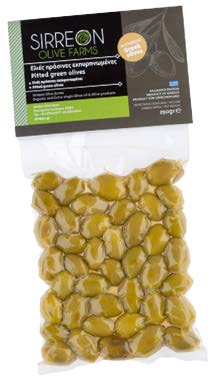 Green Halkidiki Olives
Halkidiki olives are large, oval, pale green Greek olives commonly harvested while still young in October. The olive has a soft flavor with a little tartness and a note of pepper. The large size enables easy stuffing with things like dried tomatoes, blue cheese, and almonds.
Type: With Pit, Without Pit, Almond, Pepper Paste
Packaging: Glass Jar, PET Vacuumed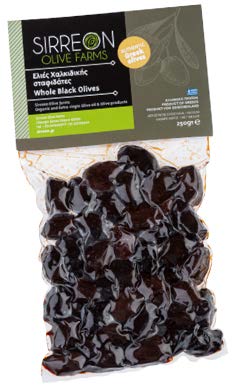 Black Wrinkled Halkidiki Olives
In Greece, wrinkled black olives are the "Throubes" variety. Throubes are the only olives that can be eaten directly from the tree. They're also dry-cured for commercial use, though they're not used to make olive oil.
Packaging: PET Vacuumed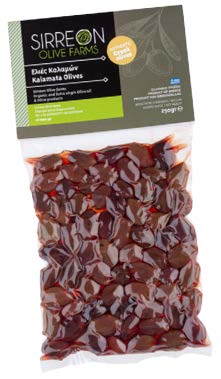 Kalamata Olives
The Kalamata olive is a large, dark brown olive with a smooth, meaty texture, named after the city of Kalamata in the southern Peloponnese, Greece.
Type: With Pit, Without Pit
Packaging: Glass Jar, PET Vacuumed 
CONTACT US
Olympos Inter Trade LTD.
Ilias Motzakis, CEO
Phone: (+30) 6945 218 955
Email: info@olymposltd.com 
Our Pillars
Quality
Promotion
Success